On Sunday night at the Rainforest World Music Festival in Sarawak, the Musafir Gypsies of Rajasthan gave a spirited performance punctuated by tight tabla beats and intense flashes of colour from Asha, a beautiful and totally captivating gypsy dancer.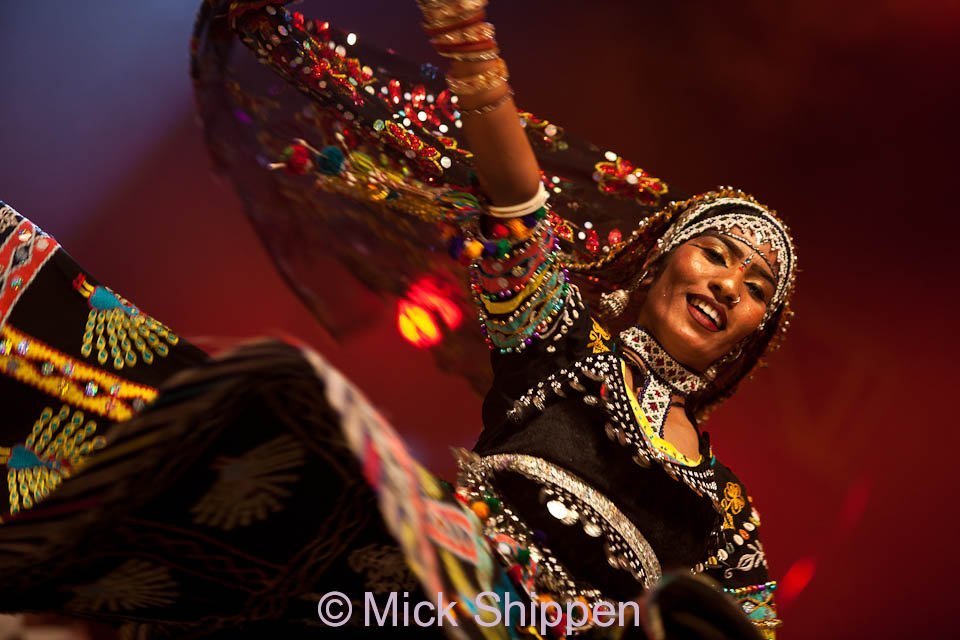 Musafir means traveller in Farsi, and the group's compositions feature Rajasthani rural folk music, along with dance and acrobatics.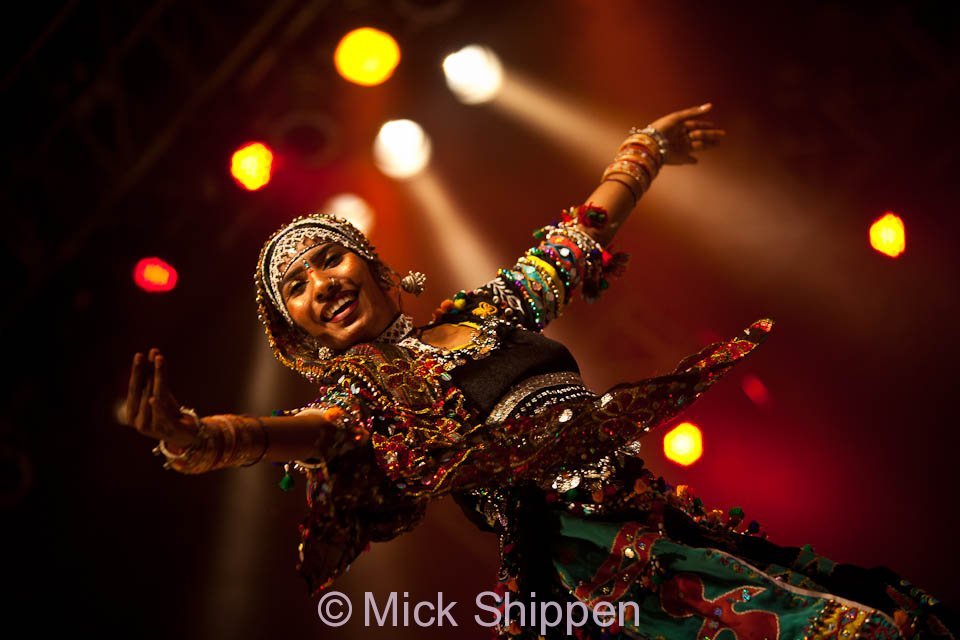 The musicians are from the arid Thar Desert area in north-west Rajasthan and are members of the Langa, Manghaniyar, and Sapera groups. Langa traditionally perform for cattle breeders at births, weddings, funerals, and religious holidays. Manghaniyar dances and acrobatics are performed by women or men dressed as women.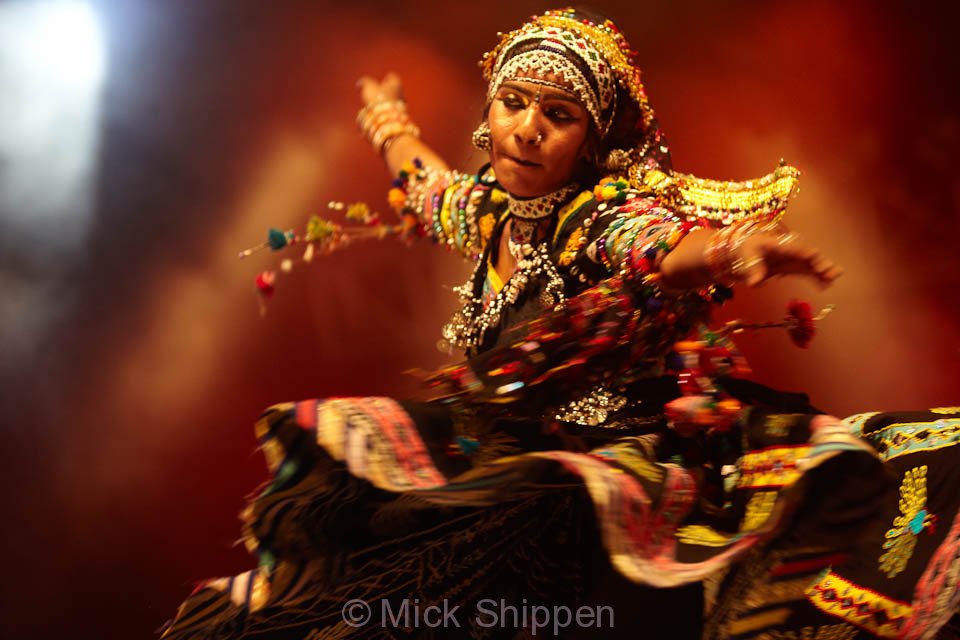 The Musafir Gypsies of Rajasthan have become extremely popular at world music festival in the West. Unfortunately the table players were sitting down too far back on the stage to photograph. But even if they were further forward I suspect my camera's attention would have still been firmly on the enchanting Asha.