The website has been sadly neglected of late due to book commitments but all Thai images were sent to the publisher today. Now I just have to finish Laos and Cambodia editions…and am rushing off to Phonsavan in Laos tomorrow morning for a few days.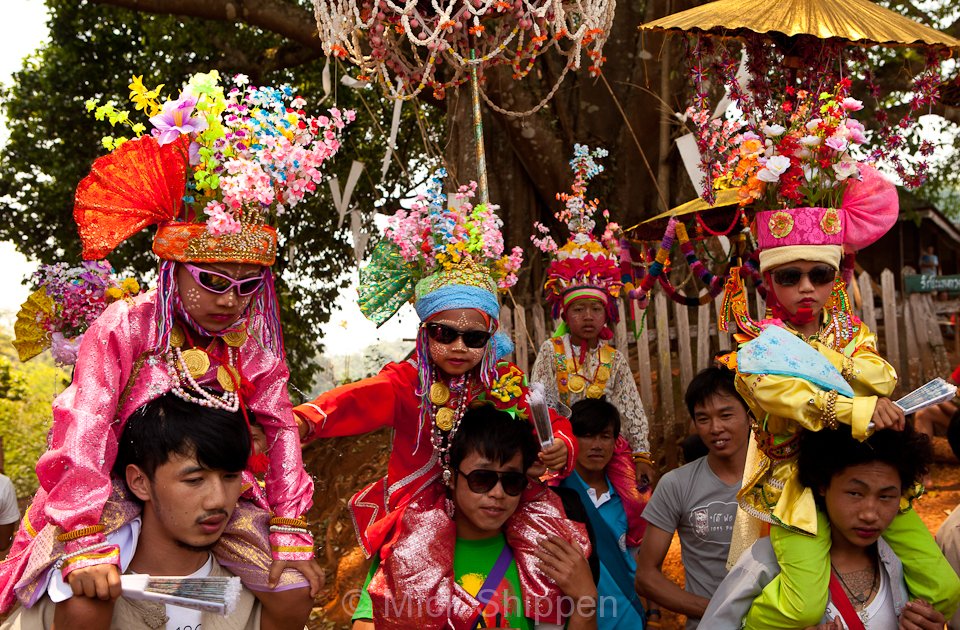 Something I should have posted a few weeks ago are snaps from the annual Poi Sang Long Festival, held in the northern Thai province of Mae Hong Son, one of my favourite parts of the country.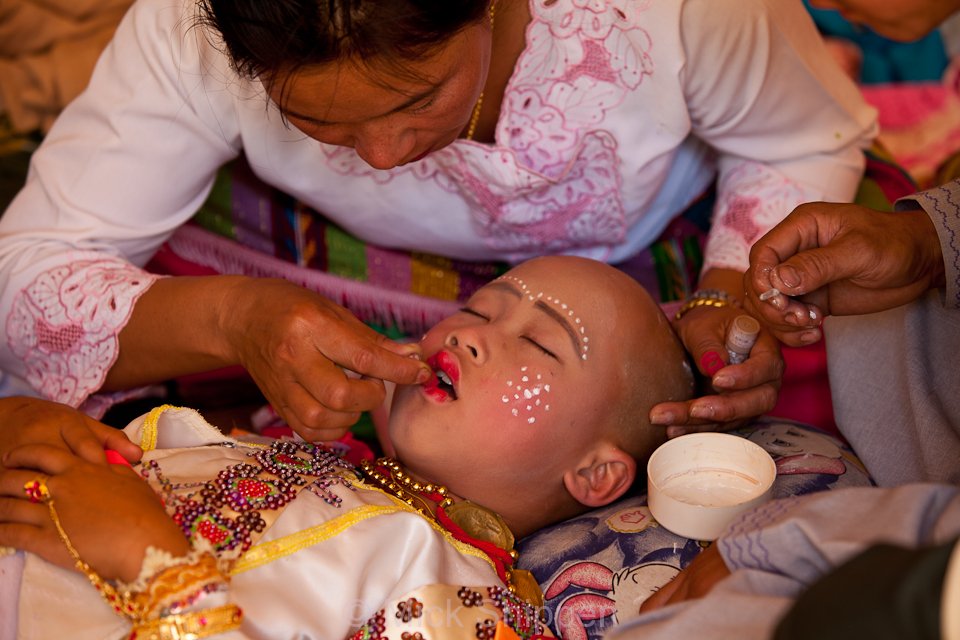 In late March or early April, Poi Sang Long takes place in towns and villages all over Mae Hong Son province. The Buddhist ordination ceremony is part of the Shan or Tai Yai tradition and was brought to Thailand by settlers from neighbouring Myanmar.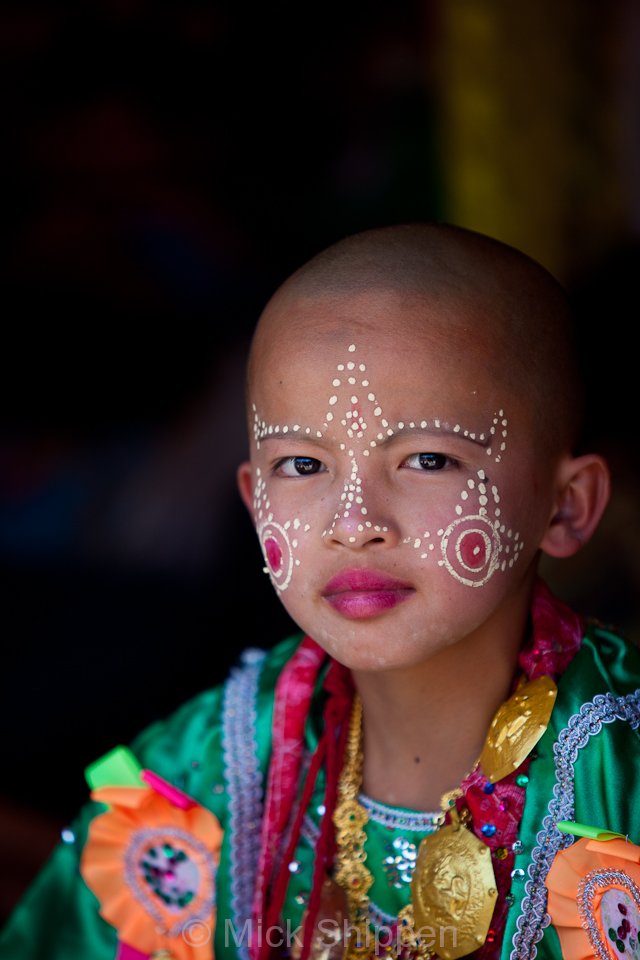 During the event known as the Festival of Precious Gems, young boys are ordained as novices and spend time studying Buddhist doctrine. A colourful spectacle to witness, it is one of the most delightful festivals in the country.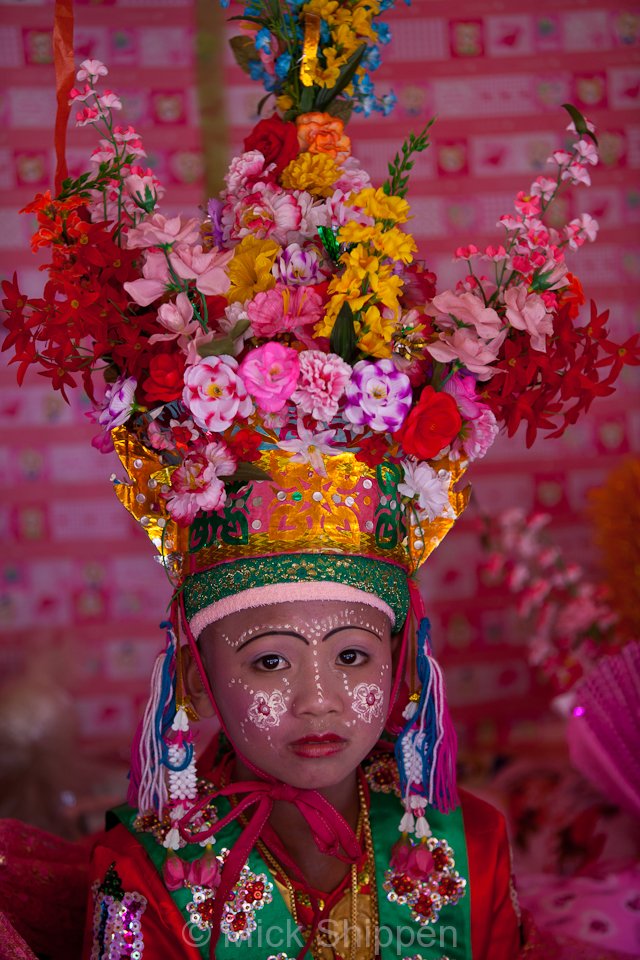 On the first day of the four day ceremony, the boys have their hair shaved off at the temple and are then bathed and anointed with consecrated waters. The following day they are dressed in brightly coloured clothes and paraded through the town as sang long— precious gems.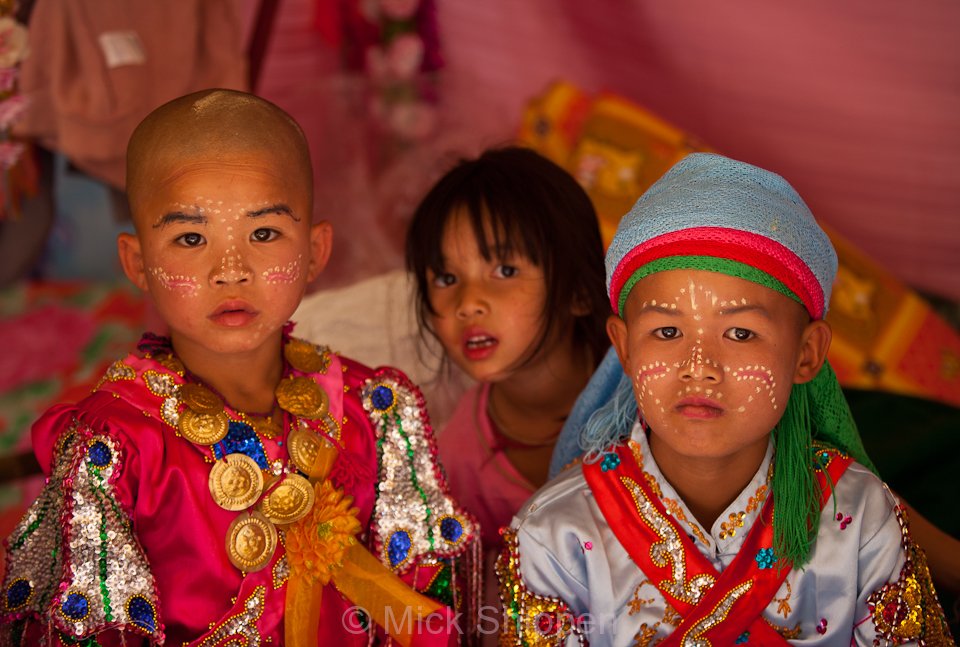 I witnessed event in the town of Mae Hong Son but on a trusty dirt bike also managed to get to a Tai Yai village right up against the Myanmar border where 50 young boys were being prepared for the ordinations. It was a truly fabulous day.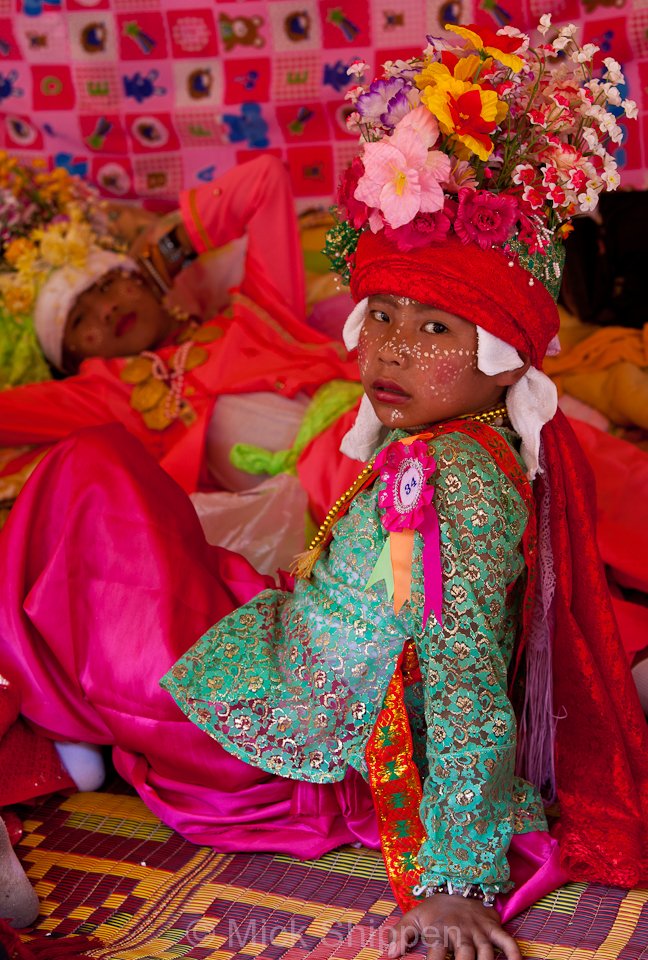 While in the area I was able to visit the wonderful Phen, owner of the Little Eden Guesthouse, and the north's best trekking guide. She has a beautiful place about 60 kilometres before Mae Hong Son and she is a great host. One of the joys of staying here, apart from Phen's company and the lovely garden setting, is the menu of regional Shan food cooked up by two young Tai Yai girls. If you are traveling in the province, make a date to stay at Little Eden Guesthouse.
More Poi Sang Long images can be seen in the Thailand Gallery.
Stay tuned for infrequent posts and lame excuses.